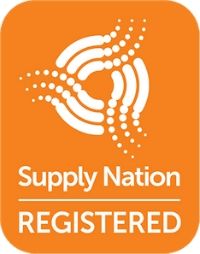 About Us
Indigenous Energy Procurement is a majority Indigenous owned and Supply Nation registered national energy management company that works with Government, commercial and industrial businesses to reduce the cost of energy. Indigenous Energy Procurement negotiates with energy retailers to ensure that clients receive the best possible terms for their energy consumption. With over 50 years of combined Australian Government, commercial and industrial energy expertise, we ensure our clients minimise their cost of energy.
With continued uncertainty in the energy markets, Indigenous Energy Procurement can ensure that energy retailers provide your business with competitive energy rates and network structures.
Our objectives are:
To provide our clients with the lowest possible cost base for their energy usage;
To educate our clients in effective and efficient energy usage methodologies;
To provide our clients with the ability to access real time energy usage information; and
To provide our clients with affordable consultancy services relating to energy saving technology and products.
Our Story
Indigenous Energy Procurement is majority owned by Aboriginal Australians and is a Supply Nation registered business.
The founders of Indigenous Energy Procurement believe that business ownership, asset ownership, wealth creation and personal accountability are the key features for ending poverty and welfare dependency of Indigenous Australians. This is critical for Indigenous Australia and for Australia generally. Most people cannot fathom what a growing Indigenous business sector can do for our country. It is more than creating role models, creating generational wealth, economic independence, financial literacy and high quality pathways for Indigenous university students. A growing Indigenous business sector goes right to every Indigenous family and community in the nation.
Our purpose is to procure commercial and industrial energy that saves clients money in their energy expenditure. A wonderful by-product of our service creates role models, generational wealth and economic independence for the Indigenous community in Australia.
Michael McLeod, one of the founders of Indigenous Energy Procurement, has created and nurtured customers relationships with leading Australian companies including the Commonwealth Bank, Westpac, NAB, Lendlease, IAG, Qantas and Woolworths. Michael is particularly proud of his numerous NSW state and Federal Government customers who include Department of Prime Ministers and Cabinet, Department of Health, Department of Foreign Affairs and Trade, Department of Home Affairs, Attorney-General's Department , Department of Finance, Department of Agriculture Water and Environment, NSW Department of Education and NSW Department of Communities and Justice Department of Environment.
Indigenous Energy Procurement is proudly a registered member of Supply Nation.